my last public article on gold, I outlined my expectations for a rally to the $2,428 level. And, as I write this article now, gold is finally giving us the pullback I wanted to see to set up the rally towards that target.
For those that still believe the metals market is manipulated, I am going to direct you to an article I wrote a number of years ago addressing the specifics of these arguments.
So, we are now at an important juncture over the coming several weeks. While I still maintain an expectation that we can rally towards my ideal target outlined above, how the market takes shape in the next two weeks will likely tell us if we break out on our way to that target sooner rather than later.
Moving into the analysis, as I noted, the next few weeks are important. Smaller degree support right now for gold is in the $1,850 region (GC April contract). As long as that support holds, I am expecting a rally over the coming weeks.
Should that rally take shape as a 5-wave structure, which adheres to our Fibonacci Pinball structure, then we will have to prepare for a breakout in gold over the coming month, which will next point us north of $2,100 and quite rapidly.
However, if the next rally is corrective in nature, then it opens the door to the potential that this pullback/consolidation will take us several more weeks, and can potentially take us down to test the $1,780 region.
So, I would be watching the $1,850 support very closely in the coming week, as well as the structure of any rally. That will give us a very strong indication as to when gold intends to break out next to the $2,100 region, as we look towards the $2,428 target in the coming year or two.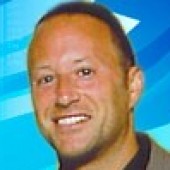 Gold view on week
Uploaded by: Forex Trading Site
Category: